Rainbow Bridge Pet Angel with Brazilian Quartz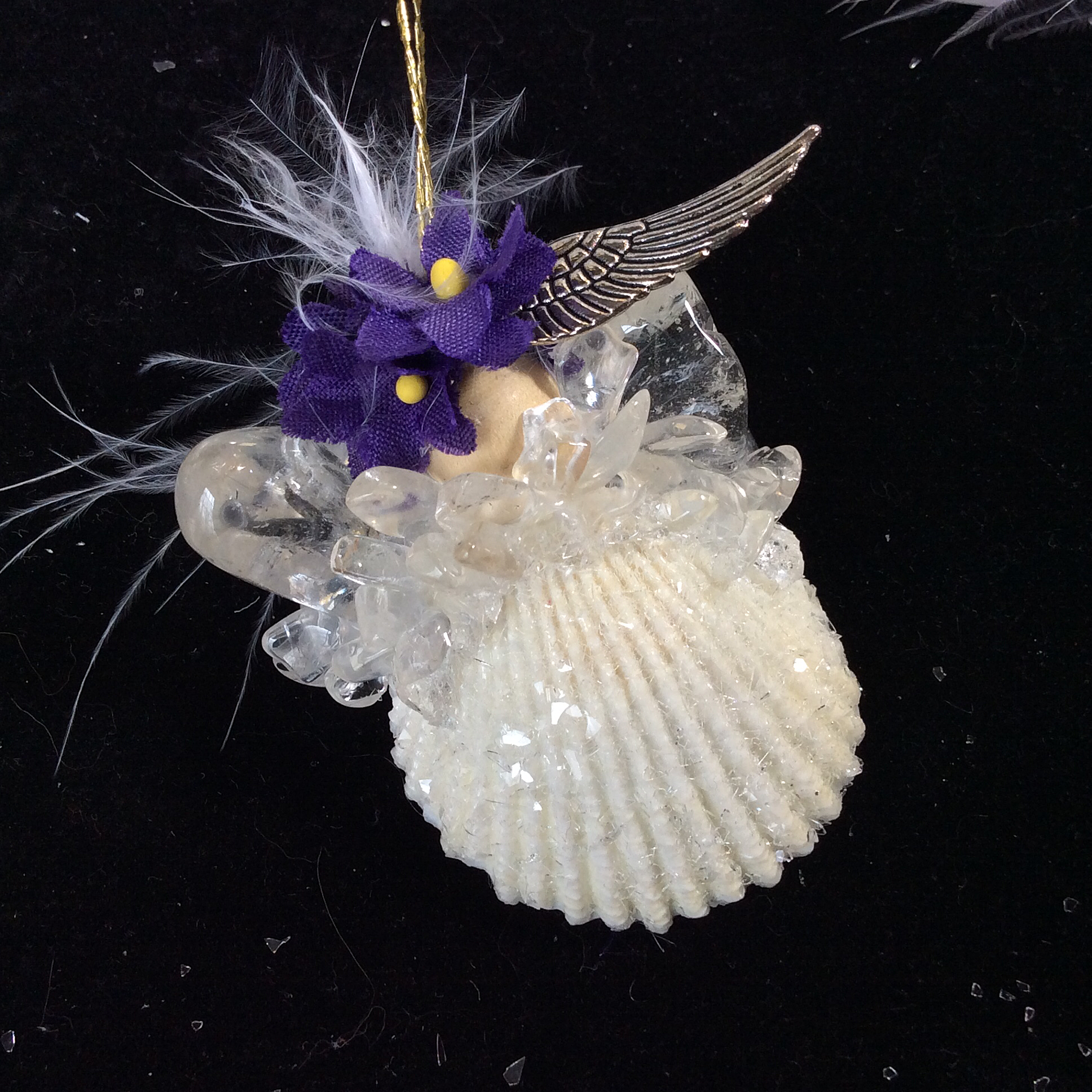 Rainbow Bridge Pet Angel with Brazilian Quartz
Our pets become a big part of our family and are loyal trusted friends; they will always be part of our loving memory when the time comes for them to pass over Rainbow Bridge. I have designed Rainbow Bridge Pet Keepsakes for various pet rescues and for dear friends who have lost their loyal companion. Now, I am able to share my designs with you to purchase on my website. My Pet Keepsakes are handcrafted and each crystal is hand pieced. A "Forget-Me-Not" head piece is placed on this Pet Angel design, along with a silver plated wing charm. This Pet Angel is graced with Brazilian quartz with quartz crystal accent pieces. The Pet Angel is also gift boxed with a designer inspired poem; a Forget-Me-Not silk flower is also placed in the gift box. The Pet Angel light catcher keepsake can be placed in a nearby window and will forever hold the loving memories that were once shared together for a lifetime. A custom silver wrapped angel charm can be added by using the "Contact Me" form for an additional five dollar charge. Your pet's name or a message can be written on the back of the shell free of charge.
Measures 2.5 inches tall and 2 inches wide
Comes Gift boxed with Rainbow Bridge Pet Poem written by artist
Amethyst Stone not included in display piece
Rainbow Bridge Pet Angels are a perfect gift in honoring the loss of a beloved family pet.