Pink Red Rose Brazilian Quartz Keepsake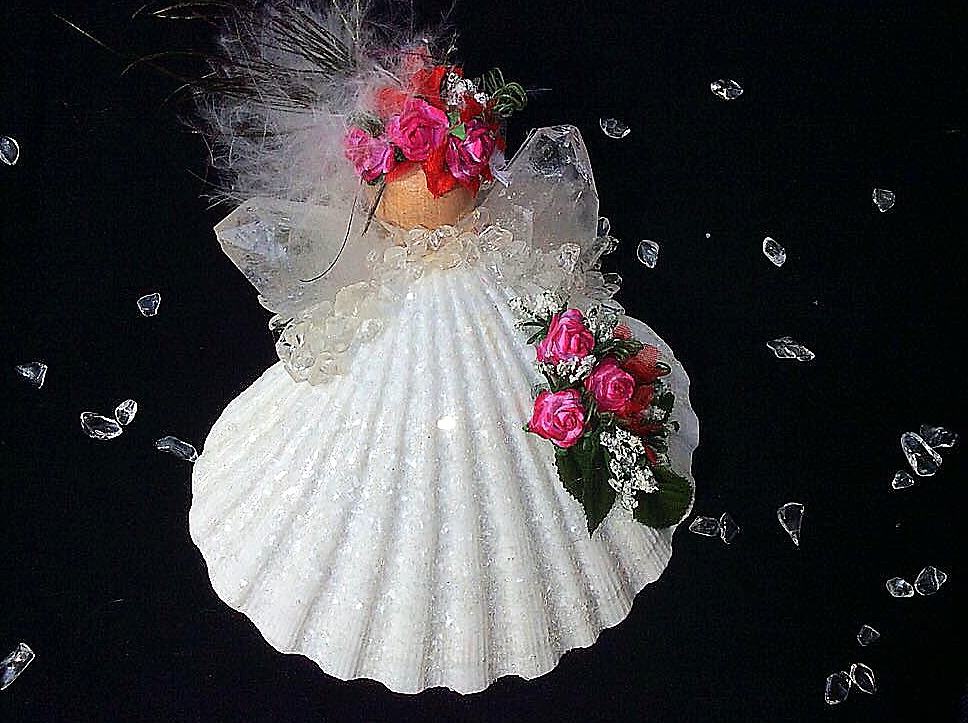 Pink Red Rose Brazilian Quartz Keepsake
Earth Wish Angels Pink Red Rose Brazilian Quartz Keepsake is a beautiful gift for all to enjoy.
Uniquely designed with a beautiful Ireland scalloped shell, top quality Brazilian crystals, along with crystal quartz chips that accent the front and back. Handcrafted rose adornments, crushed crystal glass, and peacock hair embellishments are also part of this beautiful Angel Keepsake.
Earth Wish Angel Keepsakes are hung in a window to show off its beautiful crystals. The "Earth Wish Angel Legend" promises to bring clear communication, compromise, good fortune and light to the beholder of this lovely gift.
Measures 5.5 inches tall by 4.5 inches wide
Comes gift boxed; some samples are shown
Earth Wish Angels Red Rose keepsake; perfect decor to display in a window or on an Earth Wish Angels custom wedding cage for wedding ceremony and reception.