Autumn Change Seasonal Angel Keepsake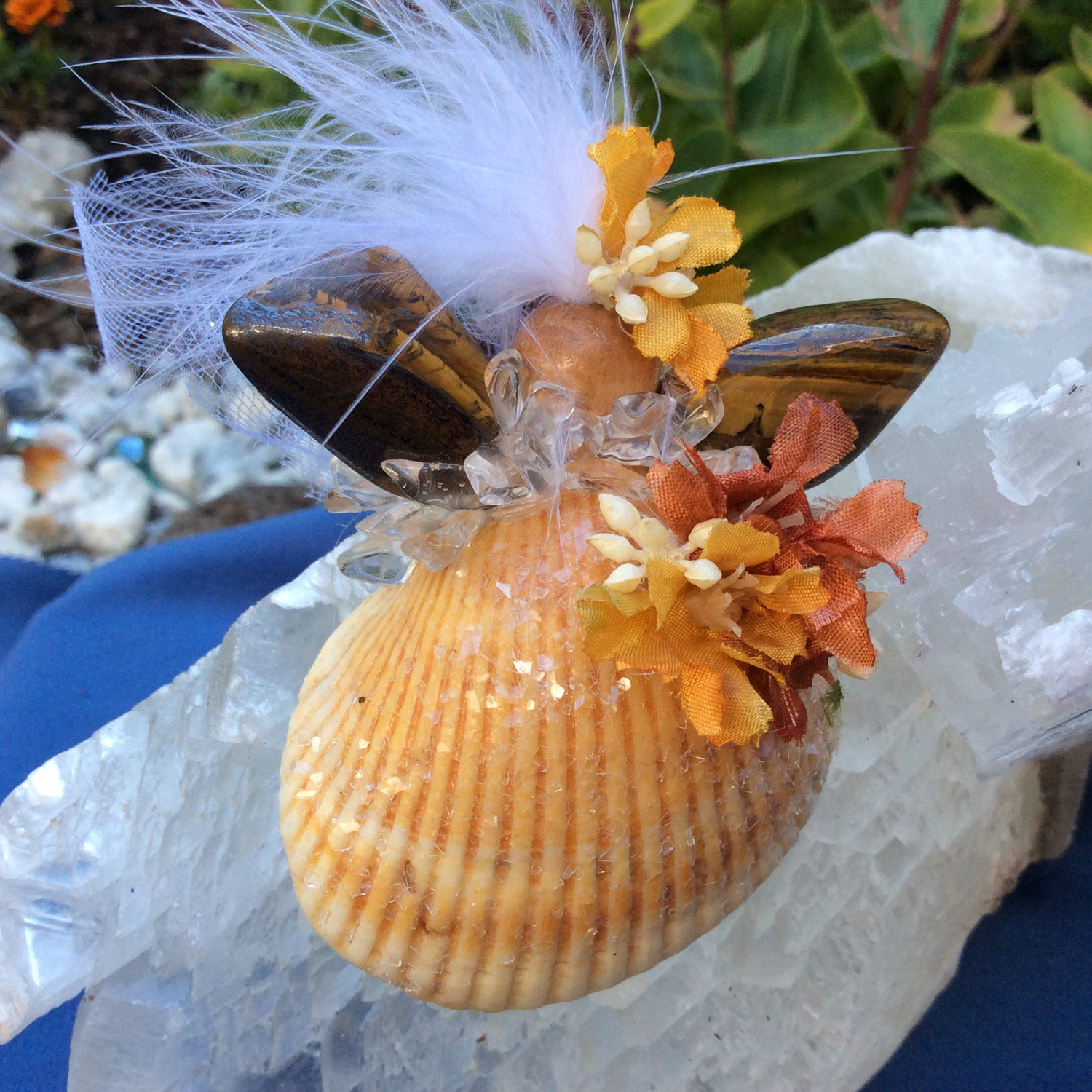 Autumn Change Seasonal Angel Keepsake
This lovely Autumn Changes Seasonal Earth Wish Angel is designed with tiger's eye wings, crystal quartz chip accents, crushed crystal glass for glimmer, along with autumn color flowers.
Measures 3 inches tall by three inches wide.
An personal inscription can be added on the back of the shell by messaging me. The artist will sign the Angel after personal message is written. Comes gift boxed with affirmation, crystal meanings, and Earth Wish Angel poem.
Earth Wish Angels Autumn Changes Seasonal Keepsake with Tiger's Eye Wings and Autumn Flowers